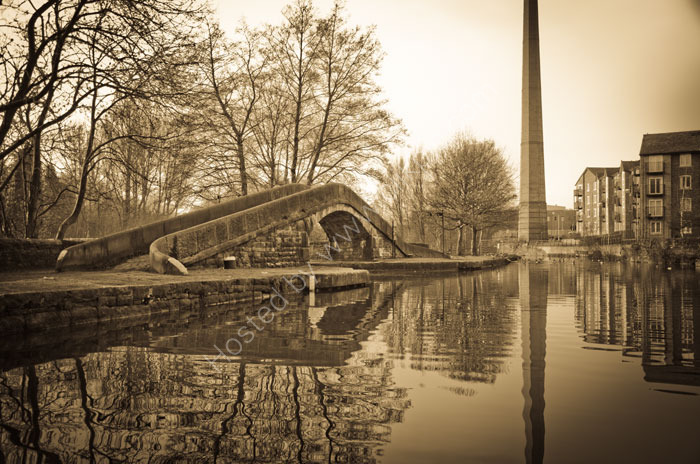 Given the sepia and vignette treatment to ape the photography of the era when it was created, this is a well-known local landmark and place where three canals meet and where narrow boats are still moored and repaired.

The rather elegant, unusually shaped bridge was so designed to give a gentle slope for the draught horses to climb up and over, and to prevent the tow ropes from snagging.

The chimney stack is now one of few remaining in an area where scores once stood a generation ago.

I can give photographs many different kinds of treatment in the editing process. Please give me a call to discuss options.
Travel and Art Photography