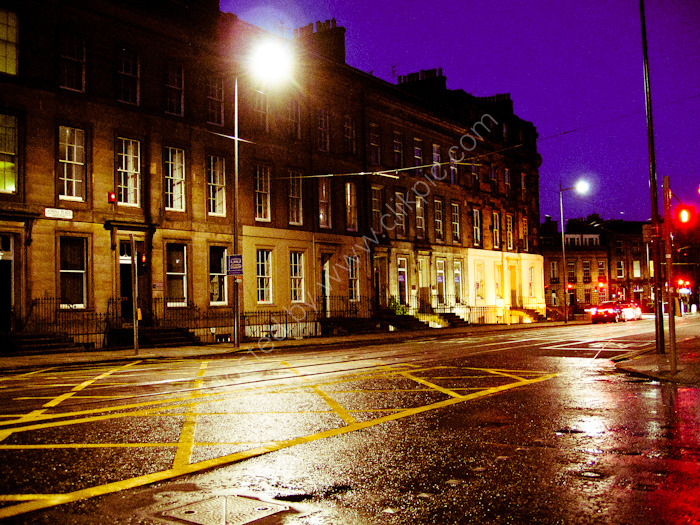 I enjoy night photography. Something about the change of light brings a particular magic to a scene.

This is one of many photographs taken of Edinburgh (for further details and many more photographs, please get in touch). I have chosen this one because it is a fairly straightforward street scene made special by the light, colours and the reflections from the damp tarmac.

If you have a building or other structure that you think might look good, or maybe great, photographed at night, I am here to help.
Travel and Art Photography